Nothing is more frustrating than lack of communication within teams and between different departments. Many mistakes stem from miscommunication. This can lead to mutual irritations that affect cooperation and work performance. But how do you solve this and ensure mutual understanding? That is where we can help you!
In the mini e-book, we explain for each DISC behavioural style what they usually appreciate, but also what they are struggling with. With this e-book, you can start a focused discussion with the team or the various departments. In it, you will find an overview with specific examples that will make everyone aware of how they come across to the other behavioural styles. Using this overview, let your team discover together which strengths can be used even better. But also see how the difficult points can be transformed into a workable whole. Because only clear communication can make the difference!
Subscribe to our newsletter and receive the e-book in your mailbox!
*You can unsubscribe at any time.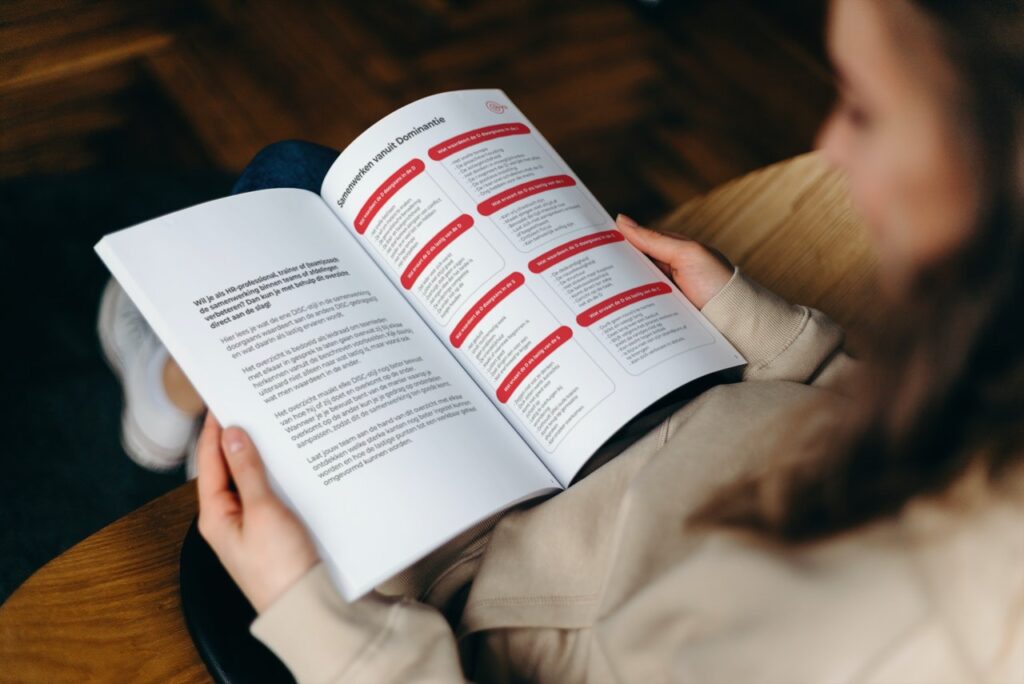 Find out more about DISC