Besides various DISC analyses, we also offer various training tools that can help you increase the effectiveness of DISC analyses and take your training to the next level.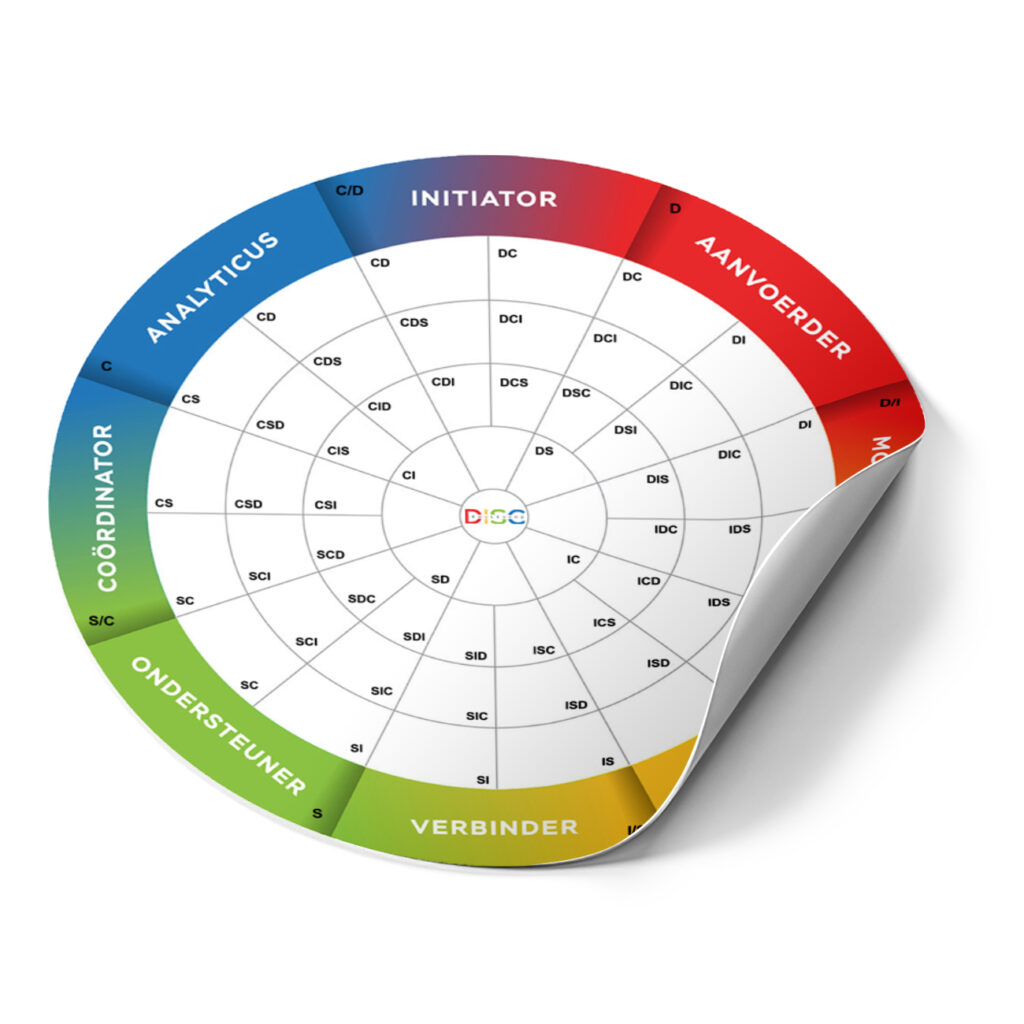 DISC mat
The team wheel is a favourite part of team training. It allows you to map out the team structure and the distribution of roles between them. The 3-metre mat is an interactive component. Available in both Dutch and English.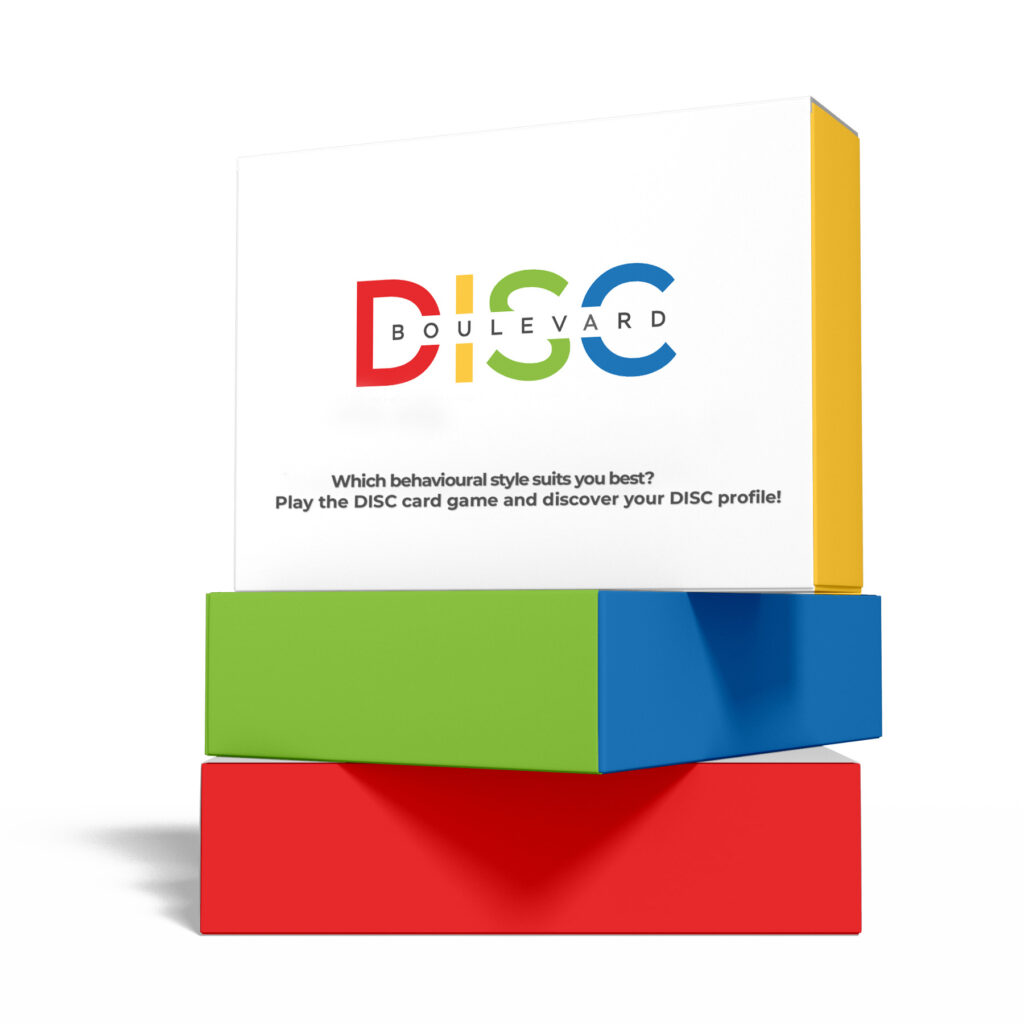 DISC card game
The DISC characteristics game is an interactive way to get started with DISC! The game contains 120 playing cards: 60 qualities and 60 pitfalls. You can play the card game in different ways. Available in both Dutch and English.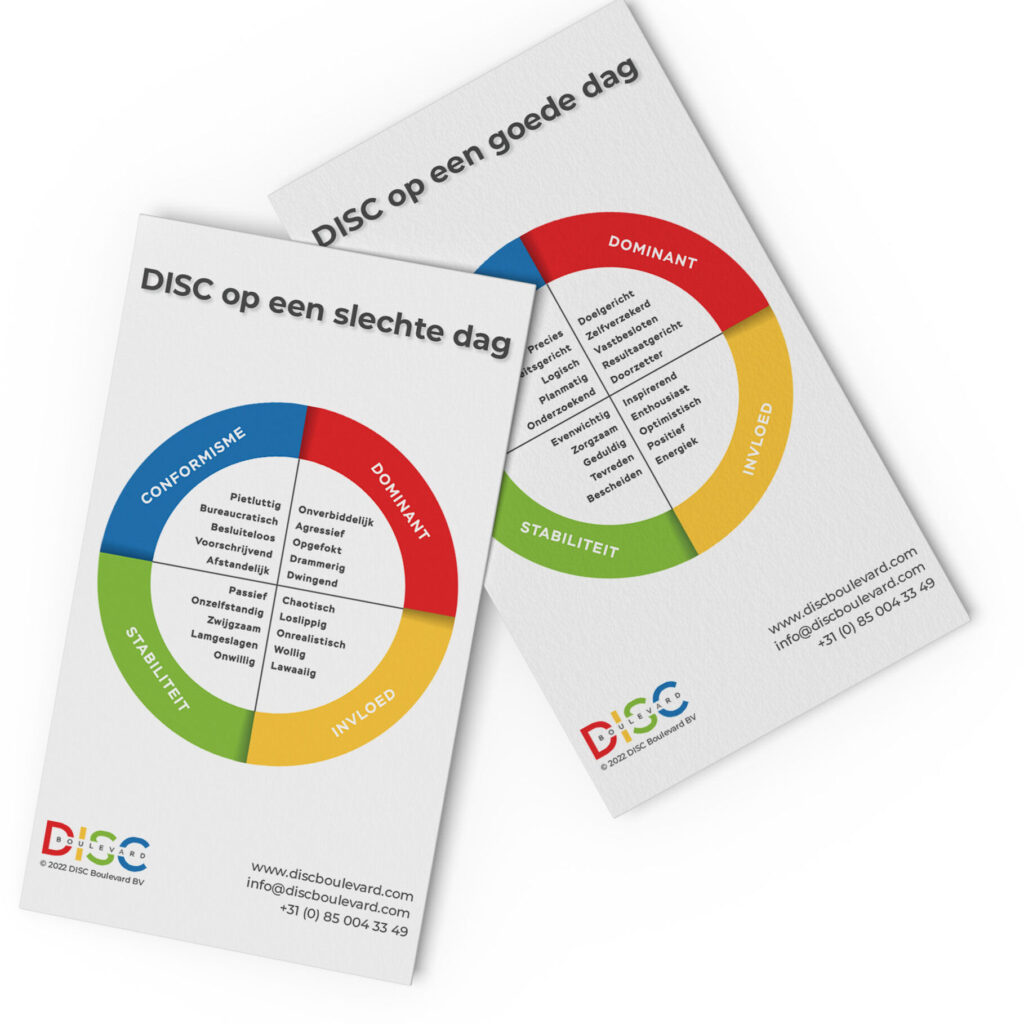 DISC good-day and bad-day cards
Luxury handouts in A6 format, bundled per 25 pieces. Great to give out after a DISC session! On the handout you will find 5 characteristics per behavioural style: on a good day and a bad day. Participants can refer back to these after the DISC session.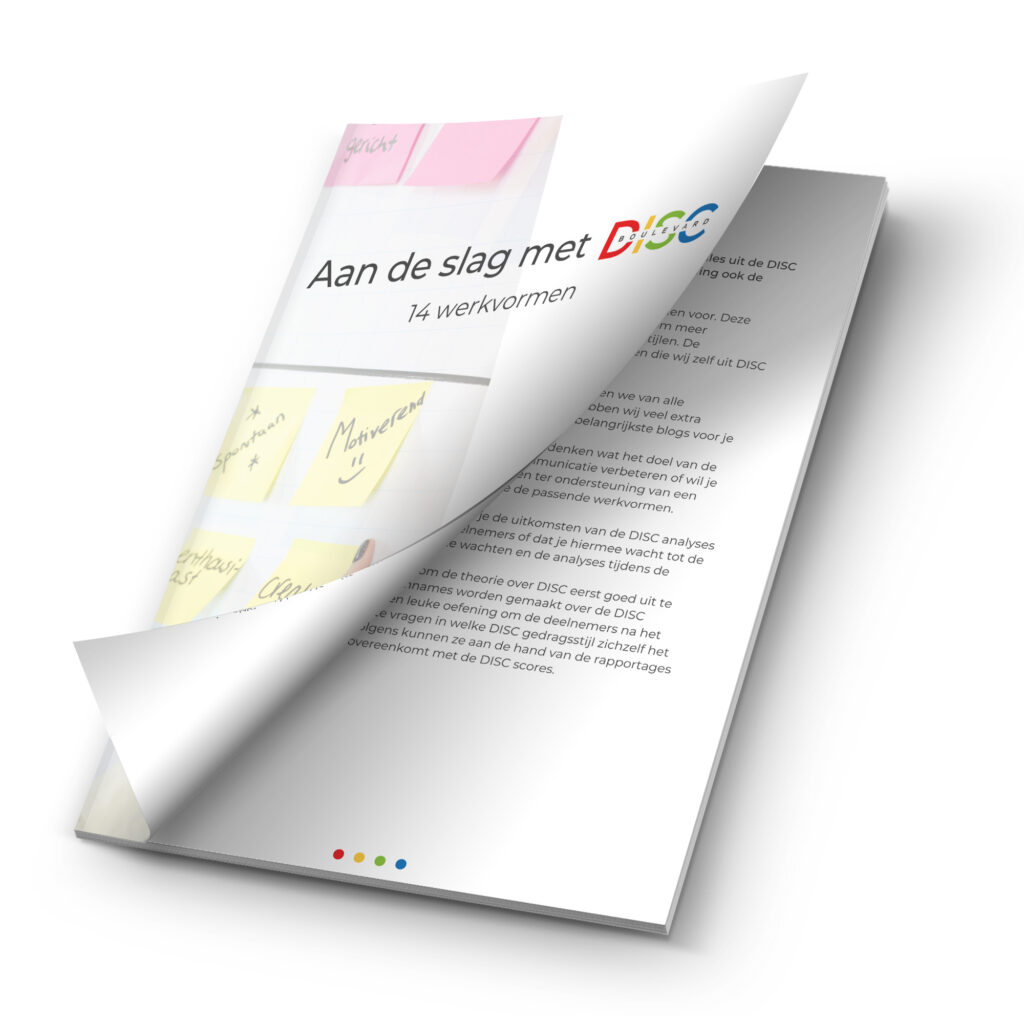 DISC startersguide e-book
(14 forms of work)
Wondering how to use the DISC analyses to organise a team session? In this e-book, we give you 14 different working forms you can get started with.
Want to order DISC training tools?
You can order training tools, the team report and our DISC analyses in our webshop. Log in or create an account easily within 2 minutes.
Free DISC tools
In addition to the DISC tools above, we have also developed free downloads that you can get started with.
DISC characteristics chart
On the DISC characteristics chart, you will find the qualities, fears, pitfalls, type of questions asked and even more characteristics of the different behavioural styles. You get a complete picture of the different DISC styles at a glance. Handy to give to participants after a training session, for example. Or to create an overview yourself.
E-book: Improve collaboration with DISC
Miscommunication is very annoying and can cause mutual irritation. How can you improve communication and collaboration as a team? For each behavioural style, we have described what people can appreciate in the other styles and what they find difficult. The e-book is a tool, therefore, for starting the conversation with each other.
Extra game forms DISC characteristics game
Above you will find the DISC card game. On the box you will find the game instructions, But there are more ways to play the DISC game! We have created 5 more game instructions that you can download for free.
Team development with DISC
When getting started with team development, a DISC team report is a great addition. This is an interactive workbook that you use to work as a team and create an action plan.
The team report and the DISC mat reinforce each other, making for an interactive team session!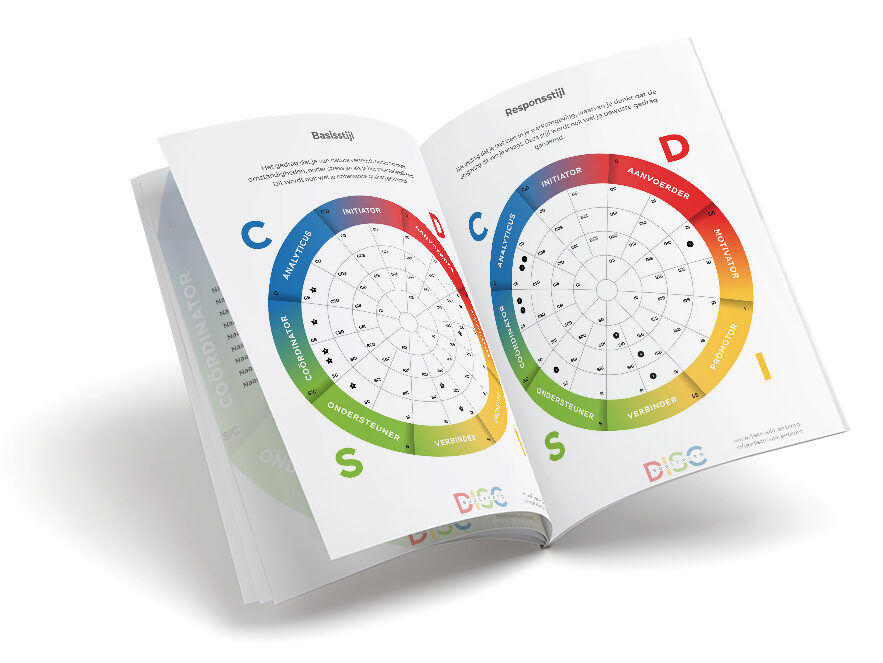 What does DISC stand for?
DISC is a personality model based on four behavioural styles: Dominance, Influence, Stability and Conformism. Among other things, the model helps in understanding different personality types, how they communicate and work together.
Why take a DISC test?
A DISC test can help improve communication, collaboration and personal effectiveness. By gaining a better understanding of your own and others' behaviour, you can better tailor your communication to other people's needs and work together more effectively.
What is DISC Boulevard?
DISC Boulevard is a provider of reliable and accurate DISC analyses at a competitive price.