Getting started with DISC in an interactive and playful way!
With the DISC card game, each person gains insight into his or her qualities and pitfalls. Participants also get a good idea of how they come across to others.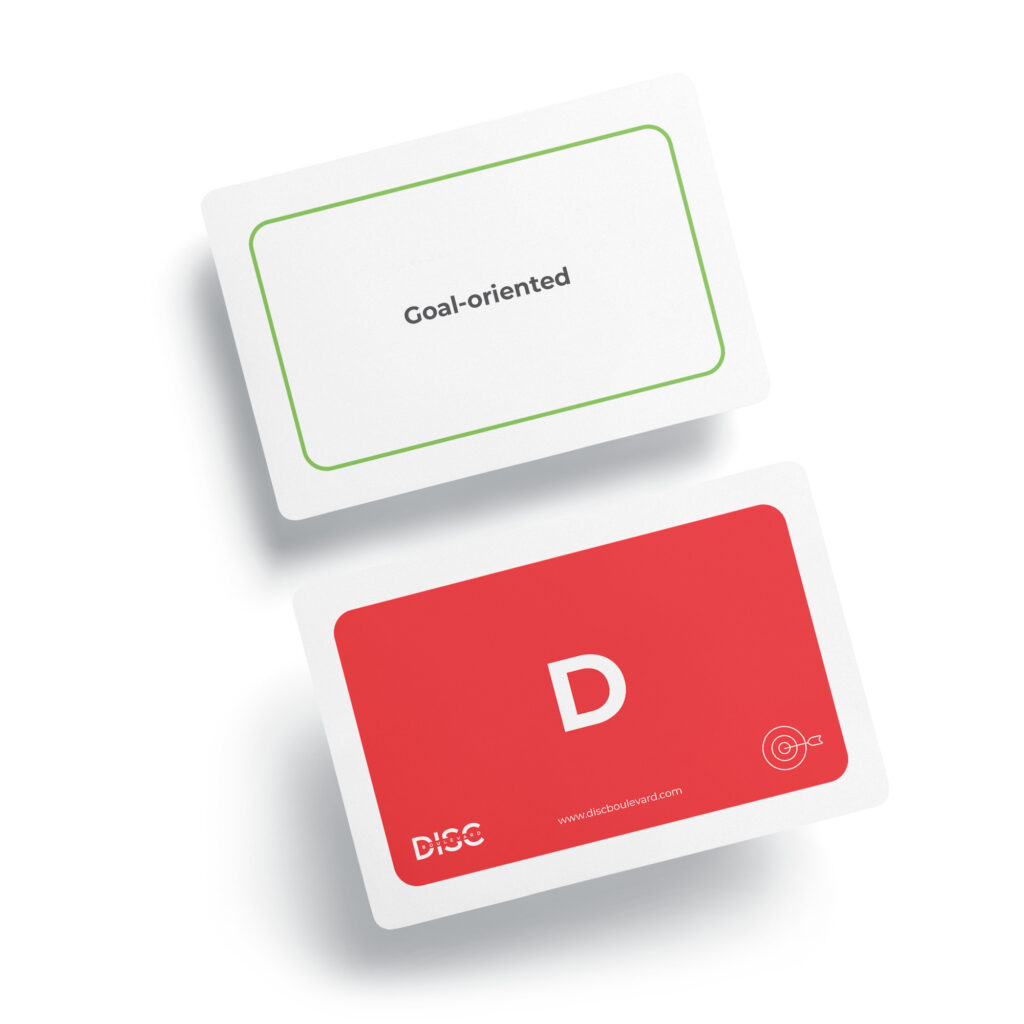 Various ways to play
There are several ways to get started with the DISC characteristics game! On the packaging of the DISC card game you will find the original game instructions. We have written out 5 more extra game forms. All you need are the DISC playing cards!
More about DISC: