To start, it is important to know that the four DISC profiles are certainly not meant to categorise yourself or others, but rather to provide insight into your behavioural profile. How does that relate to others and in what way can you tune in to the other person to improve mutual communication. It is all about recognition and insight, because from there you take the step towards development.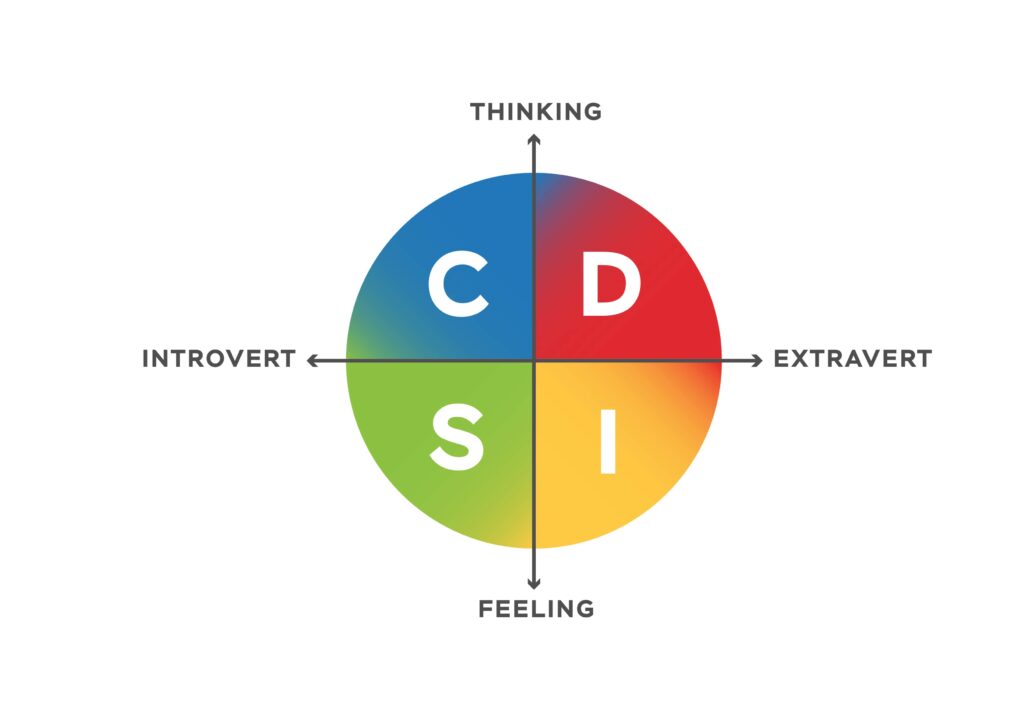 All DISC profiles in a row
The DISC model consists of four profiles, also known as behavioural styles. DISC stands for Dominant, Influence, Stability and Conformism. Colours are linked to these profiles, making them easy to recognise.
Dominant
How do you deal with problems and challenges?
Thinking &
Extravert
Red stands for the fiery and spicy character.


Characteristics:
Direct,
assertive and
resolute.
Pitfall:
Impatience
Influence
How do you influence and convince others?


Feeling &
Extravert
Yellow represents the sunny and radiant character.
Characteristics:
Enthusiastic,
spontaneous and open-hearted.
Pitfall:
Impulsivity
Stability
How do you react to tempo changes and changes?
Feeling &
Introvert
Green represents the soft and earthy character.
Characteristics:
Calm,
steady and
subservient.
Pitfall:
Passive attitude
Conformism
How do you deal with rules and regulations drawn by others?
Thinking &
Introvert
Blue represents the ice blue and crystalline character
Characteristics:
Accurate,
investigative and analytical.
Pitfall:
Overcritical
DISC characteristics
With the DISC characteristics chart, you can see at a glance all the characteristics associated with the different DISC profiles. Besides the qualities, pitfalls and fears, you will also find how they usually react to stress, what they dislike and what they wonder about.
Leave your details below, sign up for our newsletter and we will send you the characteristics chart.
*You can unsubscribe at any time.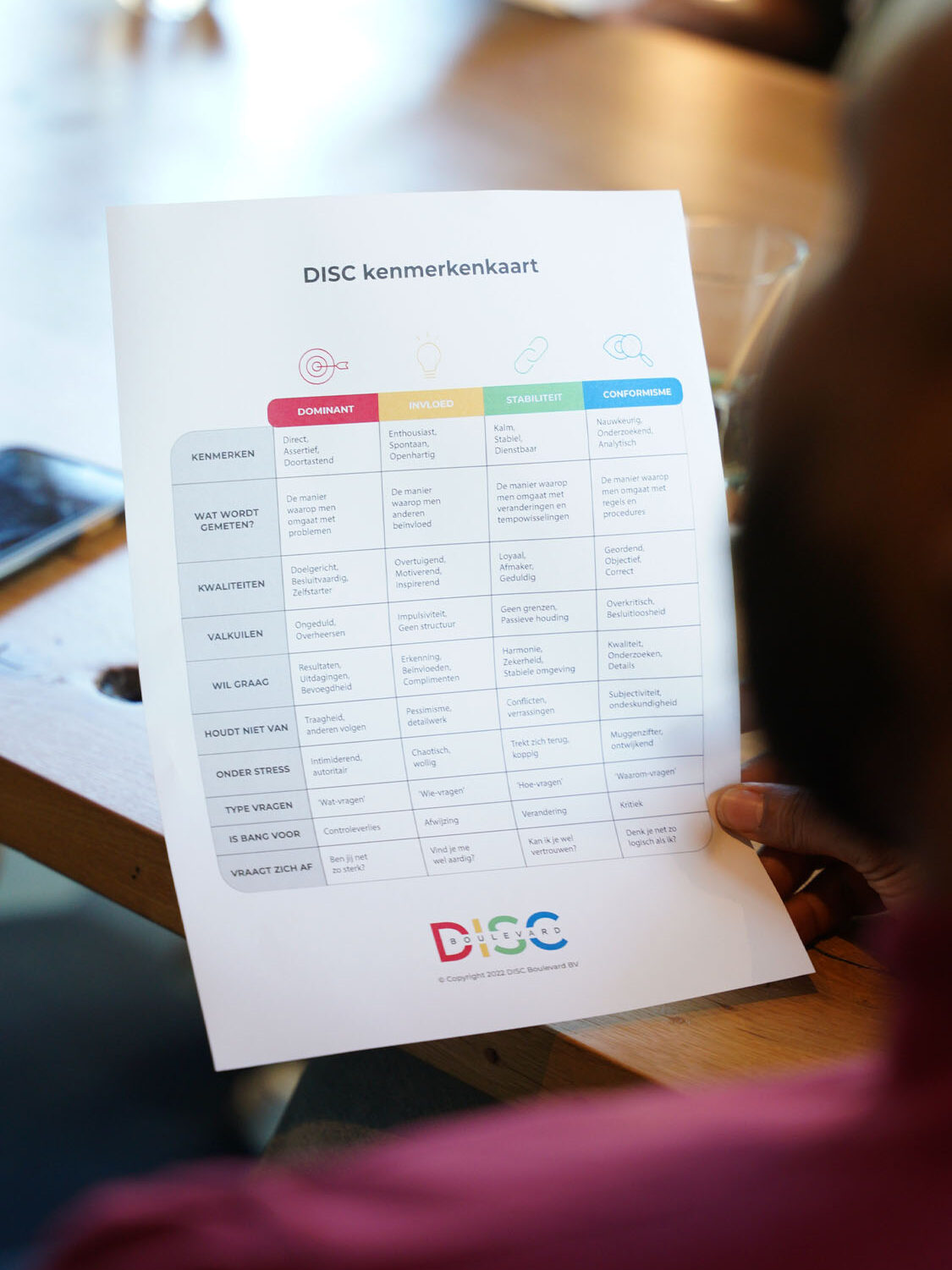 Frequently asked questions about DISC profiles
What is DISC? 
DISC is a practical model that helps you understand people's behaviour. It indicates how you act, not who you are. It reflects how a person comes across when communicating with those around them. 
What is a DISC analysis? 
A DISC analysis provides a balanced result of the scores on each DISC behavioural style. It also analyses and reports how this behaviour is observable to others around that person. 
What does a DISC analysis measure?  
A DISC analysis measures a person's behavioural preferences and how they come across to others in terms of their behaviour. It also provides insight into a person's strengths, development points and how a person can increase his or her effectiveness.