Enhance self-organising ability
Are team members too focused on their own work, is there a lack of mutual trust and are they afraid to call each other out on behaviour and attitude? This may be the reason for a less well-functioning team. So it's good to get to the core of the problem first. DISC can help you do this and it also sets you apart as a team coach.
DISC analyses provide insight into conscious and unconscious behaviour and allow you to determine someone's team role. You also gain insight into qualities, pitfalls and communication styles. With DISC, someone really gets to know themselves and their colleagues.
What you can achieve with DISC analysis, among other things:

✔ Gain a good and complete picture of a person;
✔ Get insight into the qualities and development points;
✔ Recognise the behavioural style of colleagues;
✔ Discover someone's team role;
✔ Discover what motivates someone.
"Coaching within organisations is very personal. I coach people on personal matters and work on change and development from within. Growth starts with insight into who you are as a person. DISC Boulevard's analyses provide this insight and I use them as a starting point in many coaching processes. I find DISC Boulevard's DISC analyses nice and practical without excess information."
– Emily, Nijmegen (NL).
As a team coach, you want to ensure that teams and organisations move forward. With DISC analyses, you can develop teams effectively and improve cooperation. Communication, in particular, plays an important role in effective collaboration.
Our DISC analyses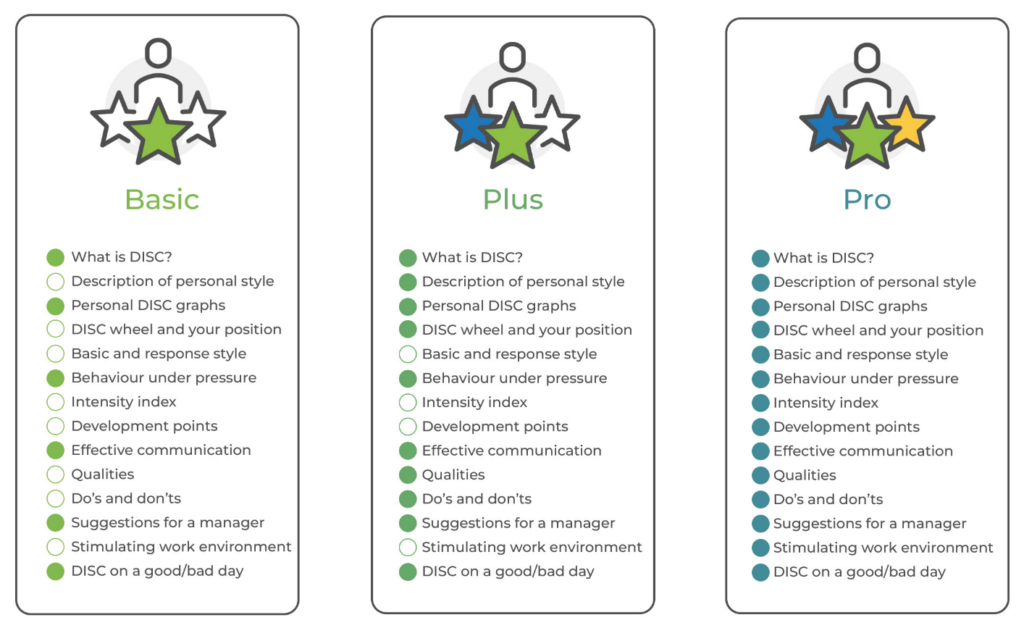 Curious about our reports? View the Pro Example report here.
Manage everything yourself in our portal, you can get started right away.
Accessible and positively written critical analysis.
Spot-on analyses.
Cronbach's alpha: α 0,87.
Visually distinguished.
Affordable, but not compromised on quality.
Create an account, order your DISC analyses and manage them independently.
You're not tied to anything.