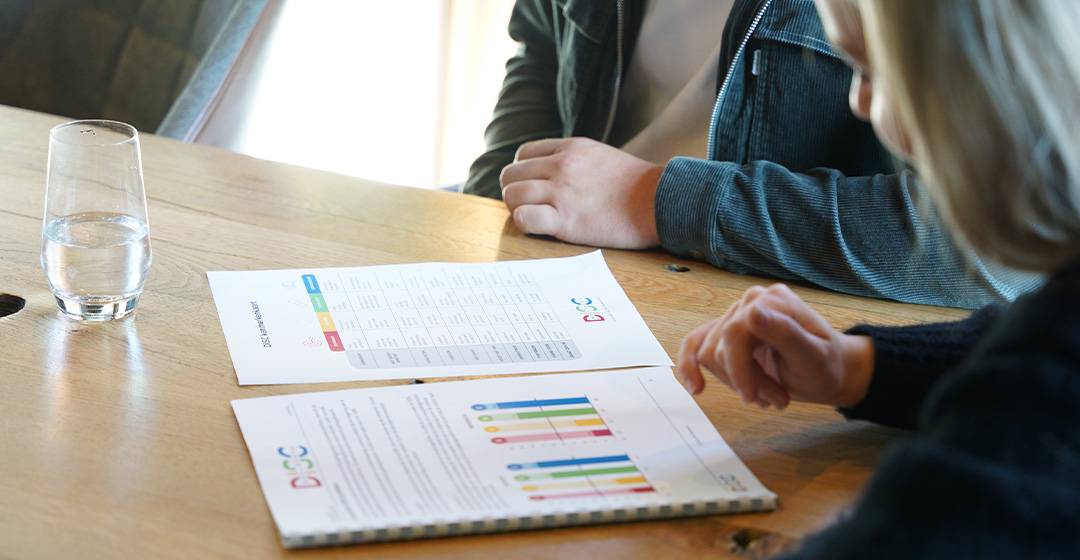 One of the HR tools that adds value for you as an HR professional within your field is the DISC analysis. After all, as an HR manager or HR adviser, you usually fulfil a multifaceted function within the organisation. DISC Boulevard offers DISC analyses to every HR manager or advisor for more insight into employees.
Why DISC for HR?
As the hub of the company, your duties will often focus on managing the organisation's human resources. Tasks such as recruitment, employee development, career guidance and employee satisfaction. Are people in place, how do you retain talent and how are teams further developed? A very diverse job with the necessary challenges and the insights provided by DISC are very useful here.
The possibilities of a DISC analysis
When is a DISC behavioural analysis best used? In our opinion, there are many possibilities for this. A DISC analysis simply maps out a person's preferred behaviour. It provides insight into both conscious and unconscious behaviour.
DISC applied in HR functions
Our DISC analyses are relevant to HR managers, HR advisers and recruiters in various ways. We discuss below a number of areas where we think the DISC analysis can be used and support you in your work.
DISC for recruitment
Using the DISC analysis, recruiters can create a DISC team profile. By having the team members from the relevant team complete a DISC analysis, you gain insight into the DISC styles already present. So DISC for recruiters really is a great solution.
Improve your teams with DISC
In addition, you can see what is missing from the team. You can adjust your selection accordingly. Do you choose someone who complements the team or someone who has the same behavioural styles as the rest of the team? Although a certain behavioural style is not better or worse than another, certain behaviours or qualities may be more desirable in a position. With the DISC analysis and the job profile, you can also assess whether the behaviour expected matches the candidate's preferred behaviour. If this is not the case, it can lead to an energy leak and demotivation.
Career coaching and training with DISC
Career guidance is often an important part of an HR manager's job. How do you ensure that people continue to develop and make the right career moves? And in what way can a DISC analysis help with this?
Provide new challenges
The DISC analysis provides more insight into whether an employee is still sufficiently challenged, for example. With the DISC analysis, you can start a conversation to see where someone stands, what suits them and where they can be helped.
Keeping the organisation agile
Organisations are constantly changing. This requires a certain agility as an organisation. Using the DISC analysis can give you, as an HR manager, insight into a person's preferred behaviour and into how they will react to changes. The DISC analysis can also provide insight into the method of management and guidance that best suits this employee's preferred behavioural styles and is therefore relevant for the manager of this team.
Supporting HR with DISC analyses
This is just a small summary of the possibilities of DISC analysis within your work as an HR manager. Of course, there is much more to this job and DISC analysis will not come up with ready-made answers. But it does help to efficiently gain insight into your people's behavioural styles. This allows you to enter the conversation in a more focused way and make faster progress.
Besides supporting you as an HR manager, it often gives the other person insight and awareness. In this way, you can, for instance, jointly examine to what extent a position suits someone, what development points there are and what energises someone. With the ultimate goal of having the right person in the right place.
Get started with DISC for HR
Do you want to get started with the DISC analysis and are already certified elsewhere? Then you can purchase the DISC analyses from DISC Boulevard for a discounted rate. We assume that you know how to use the analyses, which is why we can keep prices low. We have three variants; from basic to pro. This allows you to choose the report that suits you best at that moment. Any questions? Then contact us, we will be happy to help.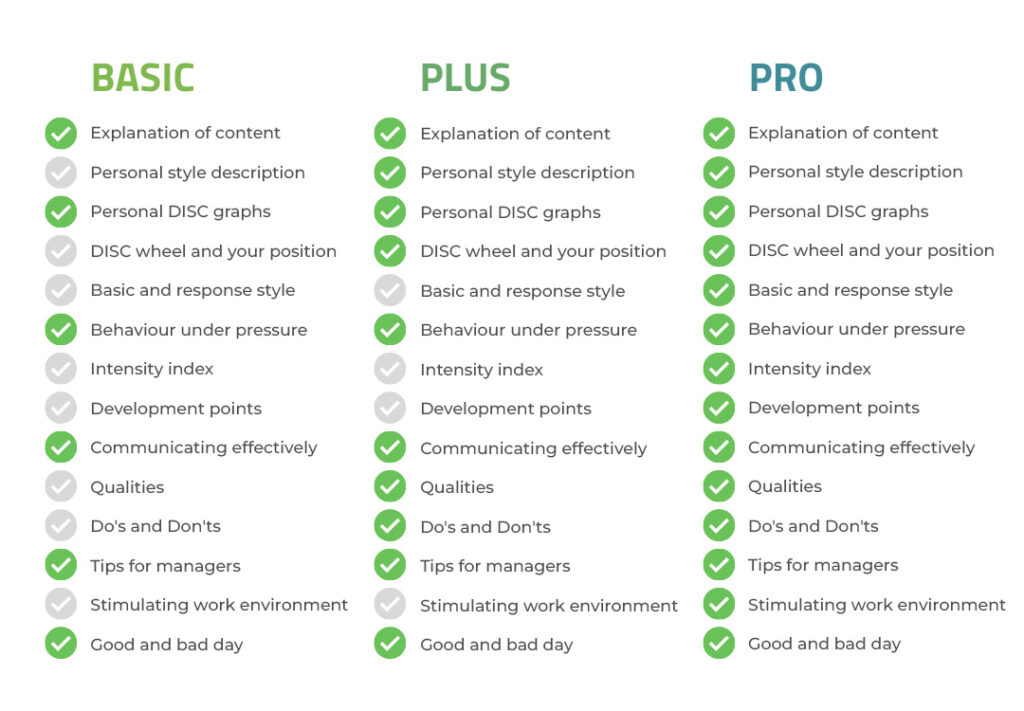 DISC for more than just HR
Besides being ideal for HR, DISC analysis can be used in various other work fields. For example, think DISC for: