DISC is commonly used, for instance in training, coaching and onboarding. It provides insight into the four different behavioural styles, can ensure more effective communication and can improve collaboration. But how reliable is the DISC model? In this blog, we take a closer look at the reliability of DISC and how best to use DISC.
The origins of DISC
The DISC model is based partly on Dr Carl Gustav Jung's four psychological functions. However, psychologist William Moulton Marston is the founder of the DISC model as we know it today. He divided human behaviour into 4 behavioural styles: Dominance, Influence, Stability and Conformism.
Want to learn more about DISC theory? Read along.
DISC reliability
While it is important to recognise that the DISC model is not exact science, it has proven to be very useful and reliable in various professional settings. Countless coaches, trainers, managers, organisational developers and HR professionals have successfully applied the DISC model to gain insight into behavioural styles and communication preferences. The DISC analysis provides a good basis for a valuable conversation to gain insight into strengths, areas of development and opportunities for growth and can help with team building, team development and personal development.
DISC is reliable with the right expertise
When, as a professional, you want to have someone's DISC scores measured, it is important that you work with a reliable and validated DISC test. Usually, online free tests are not sufficiently validated. DISC Boulevard's analysis was developed based on extensive research and has proven to be consistent and accurate. The analyses score on Cronbach's alpha: α 0.87!
In addition, it is important to get started with a 'DISC professional'. A certified coach or trainer has the right education and experience to use the DISC model effectively. They understand the complexity of behaviour and can correctly interpret the nuances of the results. A DISC professional will also always take into account the context and individual circumstances of the person being analysed.
Do you want to get started with DISC?
So make sure you are DISC certified as well as using validated instruments. After all, 'free tests' are free for a reason.
With the right knowledge and DISC certification, the DISC model is a powerful tool that supports the development of individuals and teams. Don't know where to start or are you looking for a trainer who can support you in this? If so, we would be happy to help you, please contact us.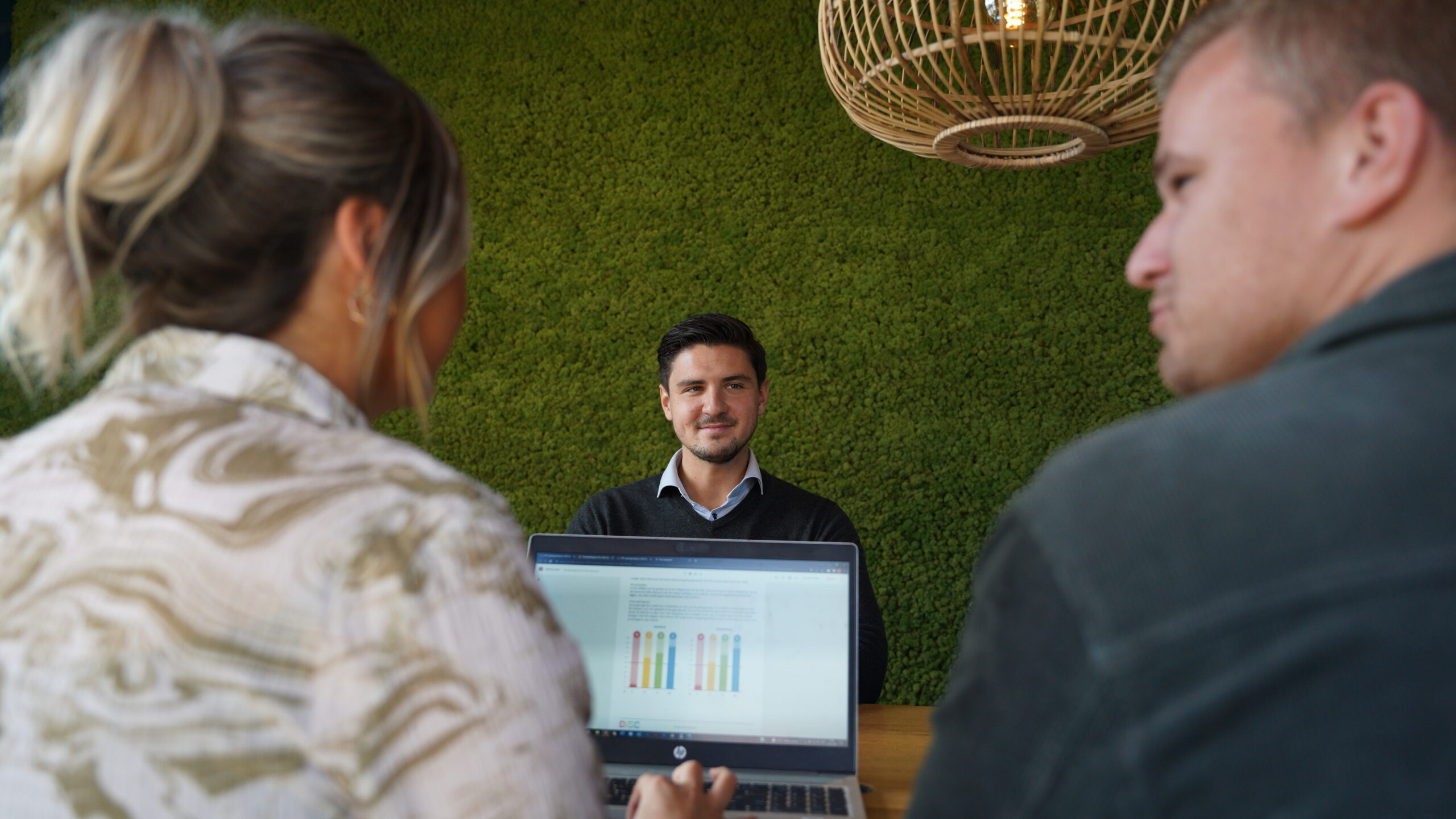 Is DISC trustworthy?
The DISC model is not an exact science but has proven countless times to be reliable and useful with the right validated analysis and expertise.
Why shouldn't I use a free online DISC test?
Free is often free for a reason. It is important to perform an analysis that is validated and reliable. Often, this is not the case with online free DISC tests.