Make unconscious behaviour conscious with DISC analyses
Do you sometimes notice miscommunication on the work floor? Do employees and/or managers sometimes fail to understand each other, which may cause mutual irritation? Communication is key! That is why it is important to work on it and to keep developing it.
DISC analyses provide insight into conscious and unconscious behaviour. This allows you to discover a person's qualities, but also their areas of development. With DISC, you really get to know someone.
What you can achieve with DISC analyses:
✔ Gain insight into each other's qualities and pitfalls;
✔ Employees become aware of their own behaviour;
✔ Find out what motivates employees;
✔ Create a unified language within the team;
✔ Mutual understanding and acknowledgement;
✔ Learn to tune in to another and connect with each other.
"The reorganisation was somewhat difficult, there was a lot of dissatisfaction and misunderstanding among employees. DISC boulevard's DISC reports helped us with communication and cooperation between different departments. We even made some job changes. Because we found out that several employees were not quite in their place. A lot has changed, the motivation is back! In other words: very valuable and definitely recommended."
– Annette, Vlissingen (NL)
Effective collaboration by improving communication
In a lot of teams we encounter, there is room for improving mutual cooperation. With a DISC analysis, you can improve communication and learn to understand each other. This is very important and can ultimately contribute to higher employee satisfaction. You ensure that everyone is in the right place and can make full use of their qualities. And you learn to understand each other better. This is how you create a sustainable working environment with motivated employees.
Our DISC analyses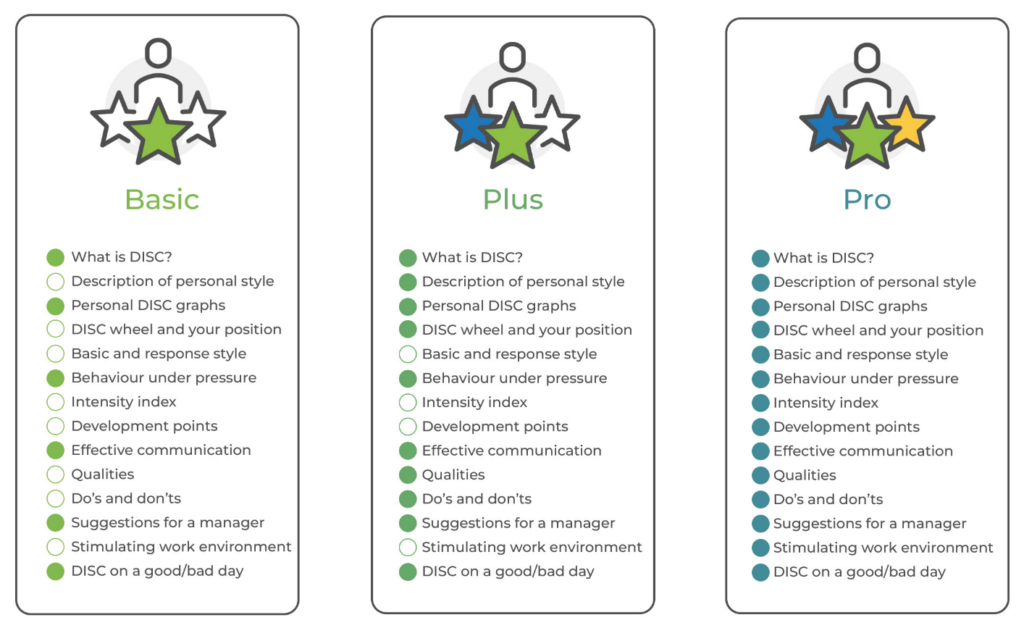 Manage everything independently in our portal, you can get started right away.
Accessible and positively critical analysis written.
Spot-on analyses.
Cronbach's alpha: α 0,87.
Visually distinguished.
Affordable, but not compromised on quality.
Create an account, order your DISC analyses and manage them independently.
You're not tied to anything.
Free e-book: improve cooperation
In the e-book, you will find an overview of what one DISC style in cooperation usually values about the other DISC behavioural style. And also what is perceived as difficult in this.
The overview is intended as a guide to get team members talking to each other about what they recognise in each other from the examples described. Of course, do not only look at what is difficult, but especially at what one appreciates in the other.
The examples accompanying each DISC style help people better understand how a person acts and comes across to others. When you are aware of this, you will be better able to adjust your behaviour where necessary. That way, you can work towards a sustainable collaboration with satisfied employees.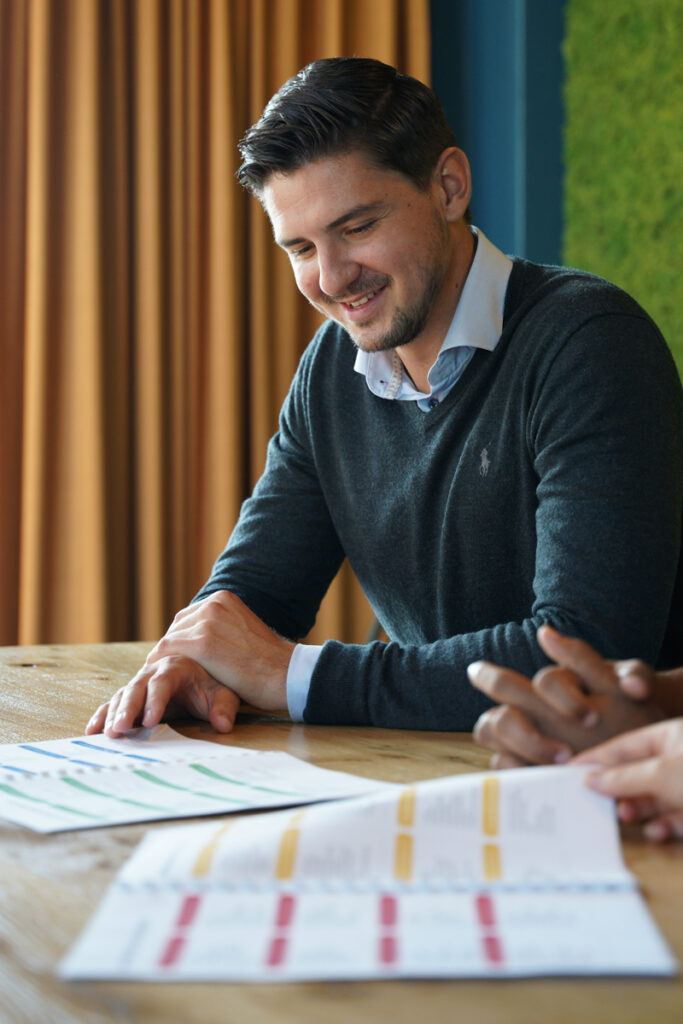 Why DISC Boulevard?
We work with a safe and professional testing environment. With a personal account in our portal, you are in control of everything. Here, you can order analyses, send them and view the reports. The DISC analyses are written in a positively critical manner. We have also paid attention to the design and structure of the report.