Create the perfect match
Recruitment is a profession in its own right; recruitment can be tricky. Do you sometimes find it difficult to find the right candidate for the job? Is the CV spot-on but you still doubt whether the candidate is suitable? Sometimes candidates present themselves differently than they are in order to get a chance at the job. That's where DISC can help you!
DISC analyses provide insight into both conscious and unconscious behaviour. This allows you to discover a person's qualities, but also their development points. With DISC, you really get to know someone.
What you can achieve with DISC analyses:
✔ Get a good and complete picture of the candidate;
✔ Get insight into qualities and development points;
✔ Find out how the candidate fits into the current team;
✔ Find out what motivates the candidate;
✔ Find out what the ideal working environment is for the candidate in which they can flourish.
"As an employment expert, I regularly coach young people, where understanding their qualities and development points takes them a big step forward. DISC Boulevard's analyses provide a great basis for this, complemented by my own expertise."
– Rachid, Amsterdam (NL)
Using DISC in recruitment
With a DISC analysis, you can bind both clients and candidates to you. After all, you know exactly what a client wants and is looking for. You will also be able to assess the candidate because you are aware of his or her potential. This enables you to make a perfect match for a long-term collaboration. Would you like more information? Read along here. Wondering how best to use DISC?
Our DISC analyses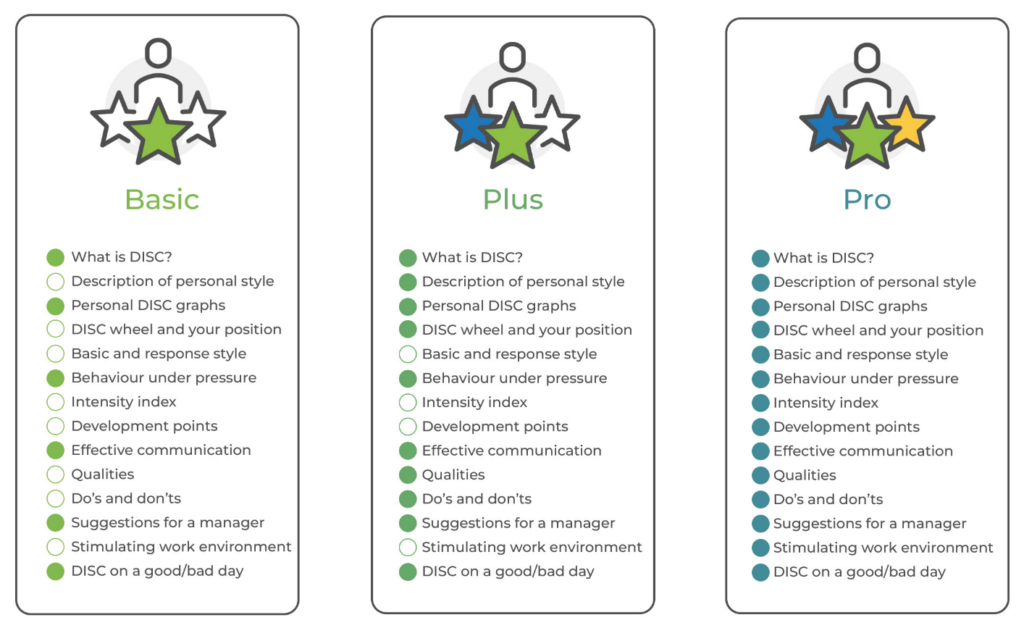 Curious about our reports? View the Pro example report here.
Manage everything in our portal, you can get started right away.
Accessible and positively critical analysis written.
Spot-on analyses.
Cronbach's alpha: α 0,87.
Visually distinctive.
Affordable, but not compromised on quality.
Create an account, order your DISC analyses and manage them independently.
You're not tied to anything.