After completing a DISC analysis, it is possible to request a team report. This maps out the team structure and the division of roles between them.
For example, what is the division between introverted/extraverted or task-oriented/human-oriented? Which team roles are or are not represented? What does this division say about mutual communication and cooperation?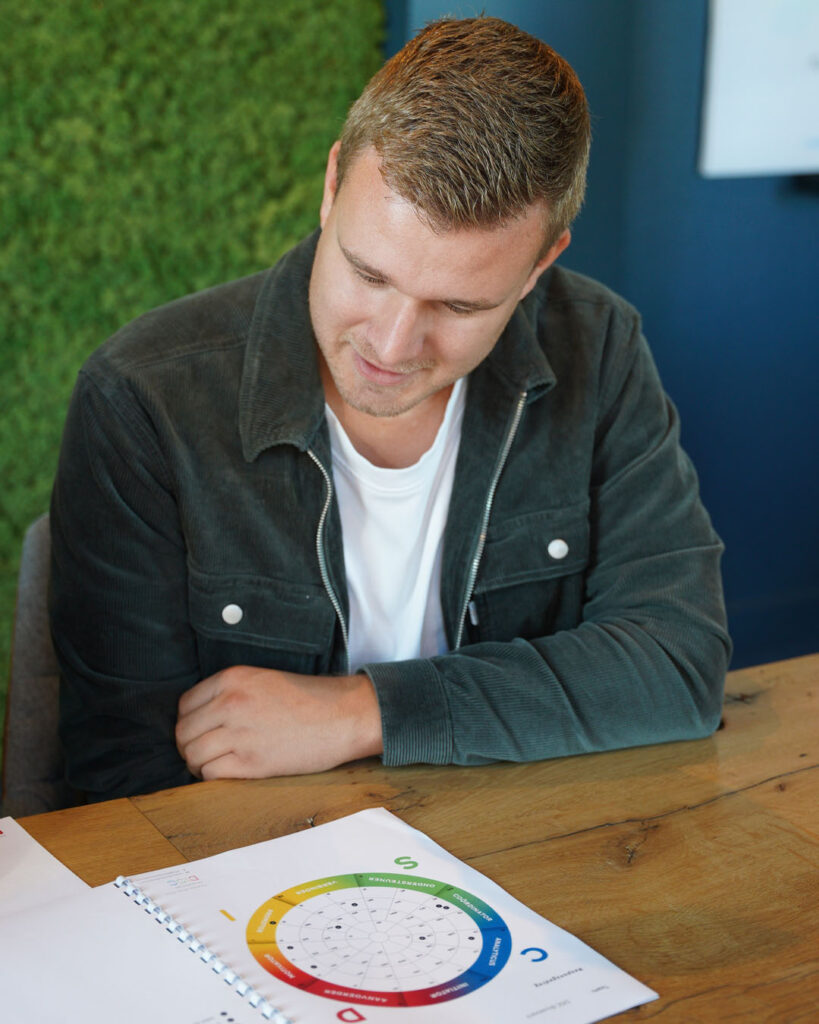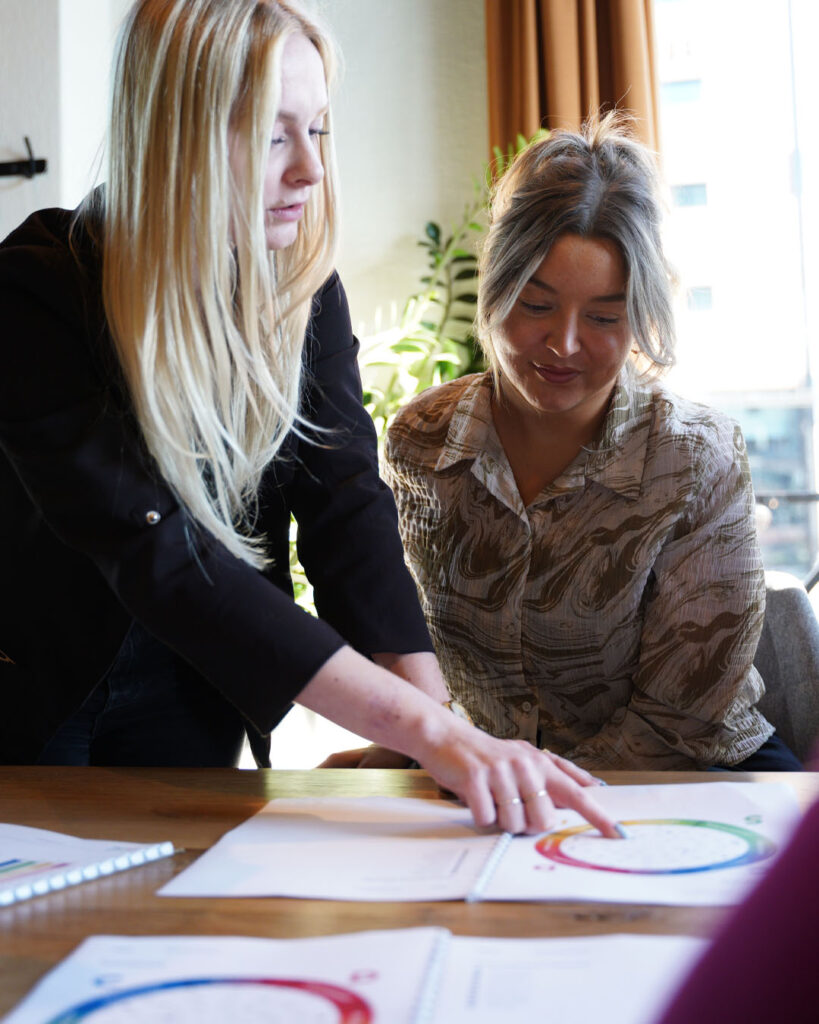 The DISC team wheel
In the report, each participant's basic style and response style is plotted in the team wheel. The team wheel is divided into 8 different team roles: initiator, leader, motivator, promoter, connector, supporter, coordinator and analyst. This makes it clear at a glance which DISC preferred styles everyone has, what behaviour they show in the work environment and what behaviour is naturally present. This makes it clear to what extent people adapt their behaviour within the work environment. How does this compare with the behaviour of colleagues?
Team development the DISC team report
The report explains the characteristics of the 8 different team roles. The aim is to gain insight into the qualities and pitfalls together, both individually and as a team.
The team report is an interactive workbook. In the report, you will find various templates that you can use during a team day, as well as sample questions that you as coach/trainer can ask the team. Besides the sample questions, there is also a link to situations at work.
Finally, in the team report you will find a template of an action plan. You can complete this with the entire team to create concrete goals. A great assignment if, for example, you want to improve mutual cooperation and/or communication.
Getting started!
Through the system, you can order credits for the DISC analyses using a personal account. Here you can also purchase and request the team report. Within 10 minutes, the report will be available in your account.
The team report is also available in Dutch.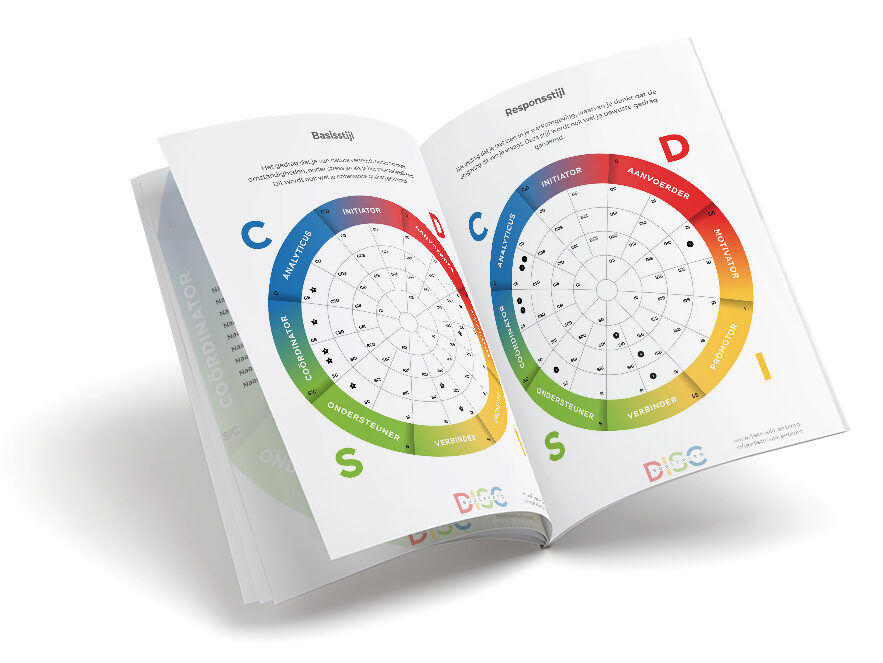 We recommend not putting more than 20 respondents in one team wheel. Do you have more than 20 team members? See if you can divide them into sub-teams.
DISC training tools
Besides the team report, we also have other training tools you can get started with. In our webshop, for example, you will find a 3×3 metre mat with the team wheel. This allows you to get started in an interactive way. We also offer free DISC downloads.
Want to know more about DISC in teams? We have written several blogs about it.
Do you have questions about the team report or can we help you with anything else? If so, please contact us.
What is a DISC team report?
A DISC team report shows the team structure and role distribution of a group of individuals based on their DISC scores. The report provides insight into the interaction and cooperation between team members and offers concrete tools for improvement.
Can DISC analysis be used to see the composition of a team?
Yes, the scores from the DISC analysis can be incorporated into a team profile, allowing you to see at a glance the composition within a team.
What are the DISC team roles?
There are 8 team roles: initiator, leader, motivator, promoter, connector, supporter, coordinator and analyst. Based on your DISC behavioural profile, your team role is determined.